Selection Matches and getting Zucked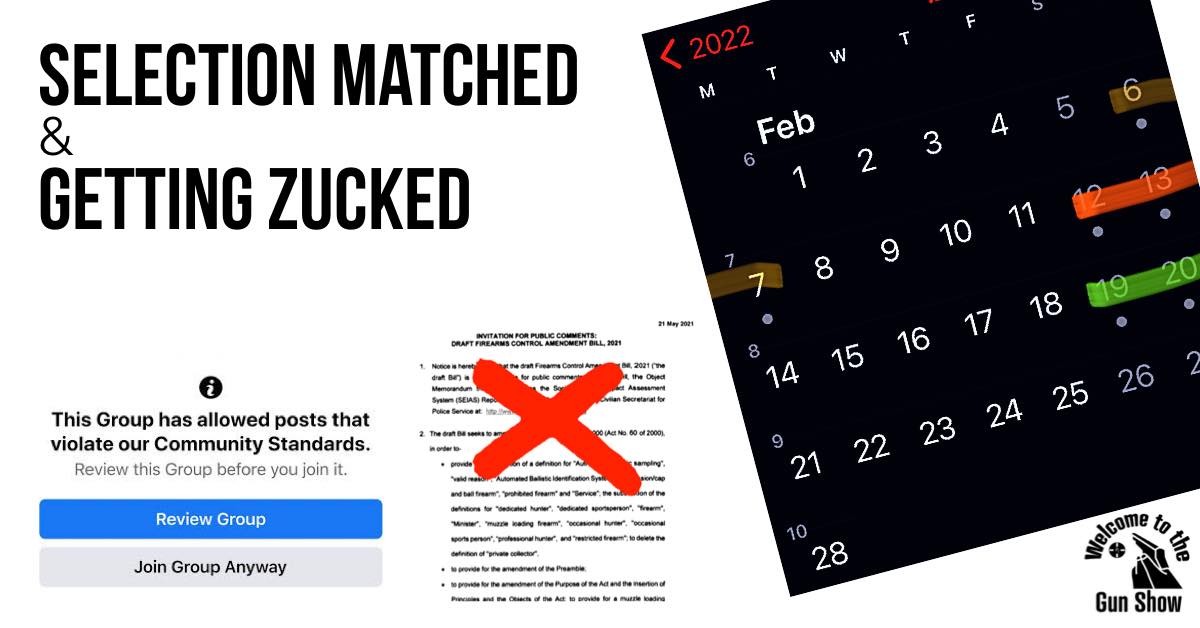 Bit of a random episode to address some topics that have been on our minds.
Three topics of discussion this week:
Firearm groups getting deleted or flagged on Facebook for silly stuff, including very old posts
Proposed Firearms Amendment Bill submissions closed and the potential for upcoming, expensive legal action
Nationals and Selection matches for IPSC and whether there is a better way to do things. There is currently a national match in three different disciplines on three consecutive weekends in February 2022.
———
Magnum United Shooting Range
https://www.magnumunited.com
In honour of Woman's Month
Woman pay no range fees for the month of August
Ladies only CQC class on the 29th of August
———
Join the group here for more information on #WTTGS Drill of the Month.
https://m.facebook.com/groups/2717495845147518/
And again, a huge thank you to Zero Mike Bullets and FlatPack ALPHA for the prizes.
———
Be sure to contact Garrett or Sasha for a discount for ZM bullets!