Outrunning Your Headlights?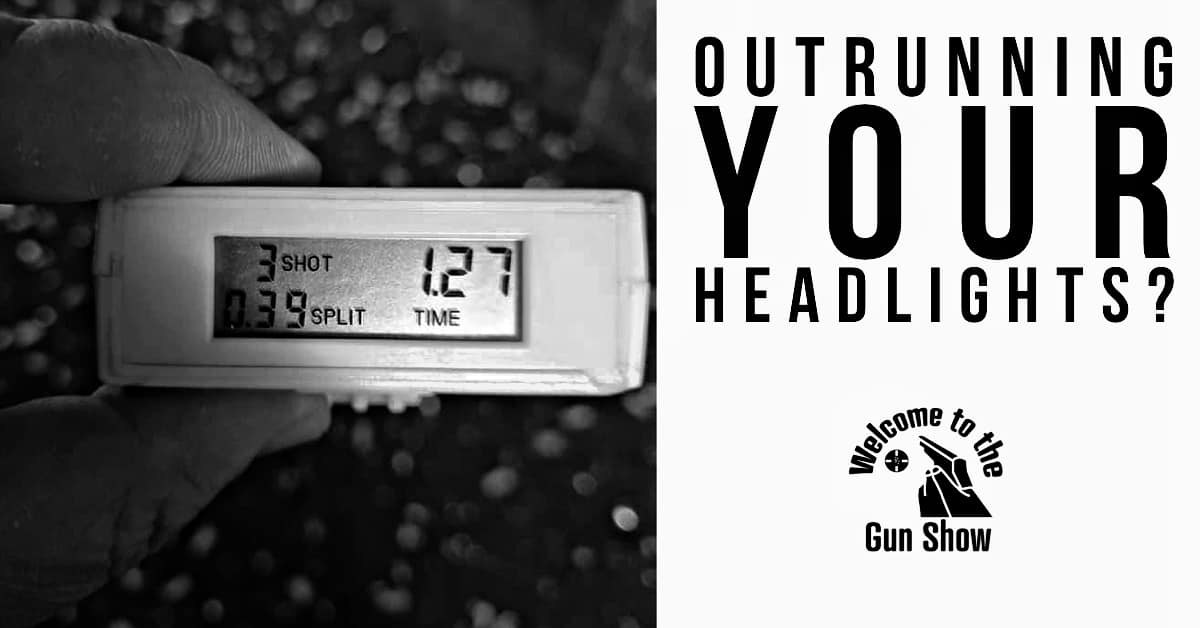 This week we discuss the concept of outrunning your headlights and the misconceptions of shooting at speed.
The ability to perform actions at a greater pace than the average shooter is being actively discouraged in many circles at the moment, we discuss why there's value in speed and that having the ability to shoot at speed does not decrease your ability to shoot more slowly when needed.
Awareness, Alertness and Avoidance:
www.gunshow.co.za/episode/awareness-alertness-and-avoidance
———
T is hosting a red dot course at Magnum United on the 12th of September.
Hit him up on Facebook or at t@9876.co.za for more information or to book your spot.
———
Magnum United Shooting Range
https://www.magnumunited.com
In honour of Woman's Month
Woman pay no range fees for the month of August
Ladies only CQC class on the 29th of August
———
Join the group here for more information on #WTTGS Drill of the Month.
https://m.facebook.com/groups/2717495845147518/
And again, a huge thank you to Zero Mike Bullets and FlatPack ALPHA for the prizes.
———
Be sure to contact Garrett or Sasha for a discount for ZM bullets!