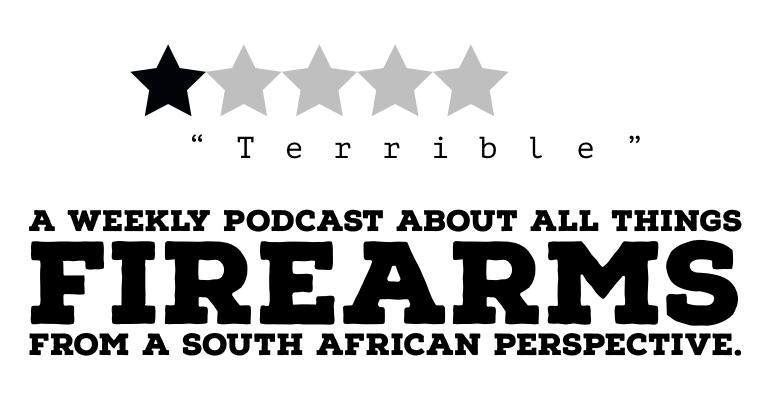 Welcome to the Gun Show started as a joke, it was a tipsy idea between three friends. Something to kill time during the 2020 lockdown, keep in contact and get our gun talk on.
The lack of competition and zero access to ranges had a big impact on all of our lives and probably on every single person who listened to the show during that time.
Today, the show is nearly three years old, WTTGS has a truly spectacular body of work with more than 130 hours of continuous audio, that's nearly five and a half days of uninterrupted listening. We've done spectacular interviews, shared personal opinion, firsthand knowledge, spoken about success and failure.
We've touched countless lives with episodes covering defensive topics and discussions around local legislation.
We release a portion of a discussion that was never intended to be released, it was just some dudes talking about gun stuff.

Our first ever full episode goes live, received with much more positive attention than expected.

First Interview Goes Live

Aziza becomes the first ever WTTGS guest, we had a blast.

First International Inteview

Kita graces us with her company. It's also the first and last time there was a bet on who was wearing pants.

We hit our first big milestone number

Thanks for the memes Andy. Spawns a shirt, a lot of jokes and some funny reviews

We've gone past 20000 downloads

It'll take more than four days to sit through all the #WTTGS content to date. That's madness. We're on the other side of 27500 downloads, 13000 all time unique listeners. We've been listened to in 83 countries, done 16 interviews, covered topics from sport shooting and defensive content to gun fetishes and more. South Africa now only makes up 64% of our all time listenership with the US making up 25% all time and nearly 35% in the last few months.

WTTGS Shirt Officially Available

Bos Ninja hits the design out the park, we start seeing the show everywhere.