Proposed Amendments to the Firearms Control Act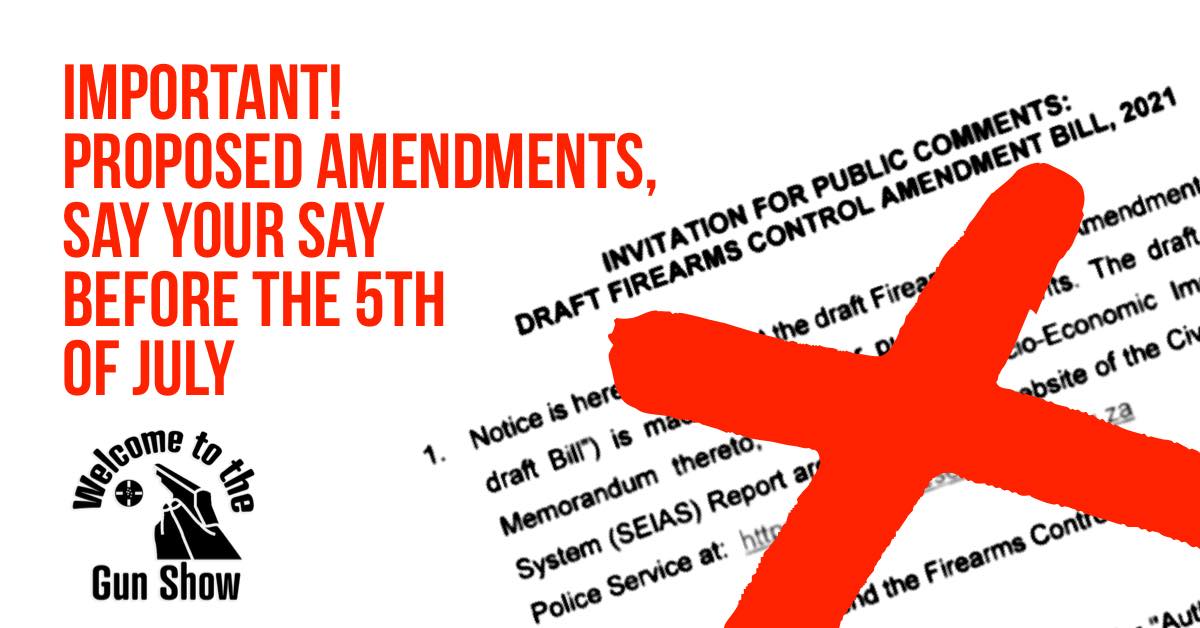 Proposed amendments to the Firearms Control Act have been published in the Government Gazette, no. 44593, on 21st May 2021.
The changes this will bring are far reaching and devastating to the country's firearm owners, dealers, importers, sport shooters, hunters, museums, private and public collectors and anyone that requires or could possibly have need for a firearm for any activity in the future including self-defense.
This has implications on the careers that supports gun owners; hunting farms, firearm trainers, gunsmiths, sport shooting associations, sales staff etc. the losses of jobs and income could be massive.
Please send your reasoned and factual responses to comments.fcabill@csp.gov.za before the the 5th of July 2021. This is your one chance to stop this before it even begins, once these changes are accepted the challenge of stopping is becomes far more difficult.
Special thanks to Max Rossle of Motivus Specialist Motivations and Appeals, you can see his response to this on Motivus or the #WTTGS pages.
Max and Francois de Kock will be having a discussion relating to these changes at 18:00 tonight (23rd of May 2021) on Facebook, event link below, please join them.
https://www.facebook.com/motivusmotivation/posts/311276130402427
As always, the WTTGS team are not providing legal advice on this matter, please consult a professional such as Max or Francois if needed.